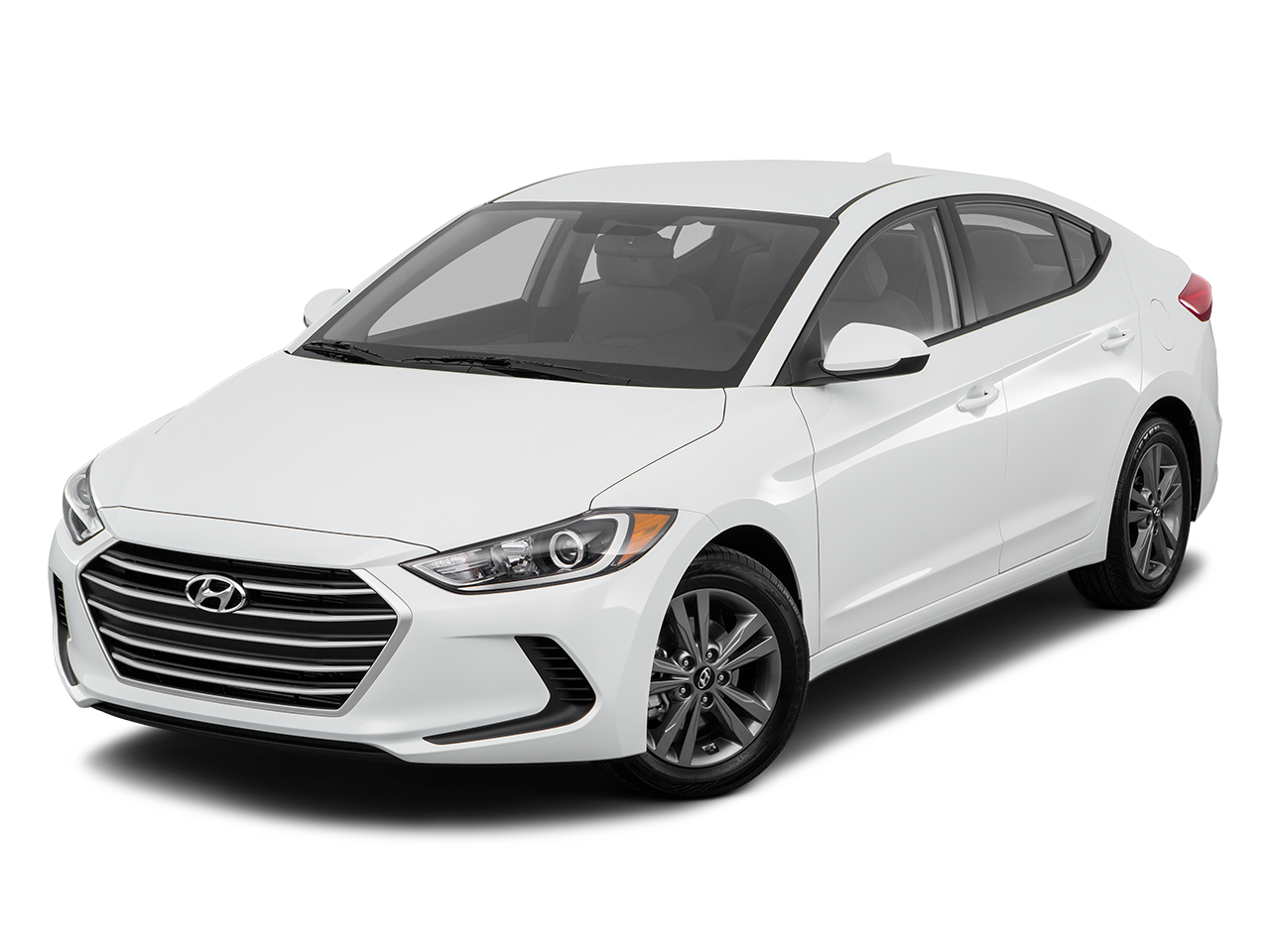 Hyundai Elantra: Spacious, Convenient and Capable
The Hyundai Elantra is a brilliantly designed versatile vehicle. It has won its place as an all-around vehicle by offering a roomy cabin and trunk space, a luxurious and convenient control setup, and surprising power for a vehicle in its class. It can be tailored to your needs too because of the range of trim options the Elantra offers. Whether you need a family car or are looking for your child's first car, the Elantra's outstanding safety ratings and features keep your family safe. The Elantra is perfect for a professional as well! The impressive gas mileage is practical for your commute, and the sleek look is worthy of your coworkers' envy.
The All-New 2017 Hyundai Elantra in Roswell
The 2017 Elantra is fully redesigned! The Elantra offers three new engine options, interior improvements, unbelievable exterior makeover, and a 7-speed dual clutch transmission! Hyundai has gone above and beyond with this year's Elantra and has made additions to all four trim levels. Get convenient features like 60/40 split folding seats for easy loading, touchscreen for easy cabin control, heated side mirrors, automatic headlights, and LED daytime running lights too. The 2017 model Elantra turns heads with its exterior, and its interior is well equipped with dual climate control, six-way adjustable driver's seat, voice command, Auto-dimming rearview mirror, and a lively entertainment system. The 2017 Elantra is one of the safer vehicles on the market as well. It has blind spot monitoring, a rear traffic alert system, adaptive cruise control, and forward collision warning and mitigation. These are in addition to many other advanced features, not to mention its awesome crash test scores. If you are looking for a new vehicle near Artesia and Ruidoso, be sure to check out the 2017 Hyundai Elantra at Roswell Hyundai!
Read more.
The Elantra's Development
The Hyundai Elantra was introduced in 1990 and began to gain traction on the market. It was redesigned three times before the second generation launched in 1995 and included features like ABS, power operated side mirrors, integrated front airbags. The second generation offered a slightly sleeker look as well as a few upgrades until the third generation took off in 2000. The third generation offered power amenities, front and side airbags, anti-lock brakes, as well as some interior upgrades like leather seating and a blue-lit instrument cluster. As the Elantra gained momentum, Hyundai began to introduce additional safety features, improved handling, and advanced technology features in the fourth edition as well as a Hybrid model. The fifth edition Elantra took off in 2010, it had a low drag coefficient for leading fuel economy integrated tech features, quiet and luxurious cabin, as well as more advanced safety features that made this vehicle one of the most desirable vehicles in its class. Finally, the current generation, released in 2015, continues to leave the competition behind. A sleeker look, more luxurious features, convenient setup, and new engine and transmission options, make the sixth generation Elantra desirable to any vehicle owner.
The Roswell Hyundai Experience
Roswell Hyundai offers more than just an extensive selection of vehicles. We also offer excellent service. Whether you need auto financing, auto maintenance, or you just need to ask us a few questions, we are here for our customers. Our financial team is experienced and can get you approved regardless of your credit, and our comprehensive service department can take care of all of your maintenance needs. It is our goal to create a friendly and comfortable environment for our customers and guarantee customer satisfaction. Come into Roswell Hyundai yourself and see what our team can do for you! Or, come in and test-drive an all-new 2017 Elantra today!